March 19th, 2012 /
December 12th, 2016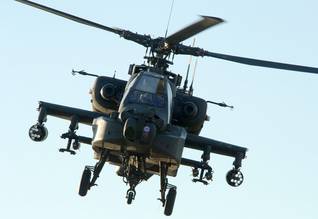 The Western Coalition Forces' qualitative edge over Iraq's military forces had only increased in March 2003 when, in the slipstream of 9/11, long-simmering American plans materialized to topple the regime of Saddam Hussein. The Iraqi Armed Forces had never recovered from the defeat they had suffered in the Kuwait crisis. Destroyed heavy equipment had not been replaced, the air force had fled to neighboring Iran, the training level was negligible and the resulting moral of the ranks was bad. Moreover, the means to retaliate, such as Scud missiles, had been destroyed by United Nations inspectors.
When the Coalition Forces assembled in Kuwait, the Gulf and in Jordan, the outcome was certain: the Iraqi forces would be overwhelmed. No credible organized defence was put up; the biggest enemy the Coalition Forces faced was the occasional sandstorm and logistical bottlenecks. The only noteworthy resistance put up by the Iraqi forces was an ambush with small-arms fire and Rocket Propelled Grenades (RPGs) against an airborne assault by American Apache attack helicopters. They succeeded in damaging two-thirds of a force of 37 Apaches. When American tanks reached Baghdad, the Iraqi army simply went home.
We would like to ask you something …
Fanack is an independent media organisation, not funded by any state or any interest group, that distributes in the Middle East and the wider world unbiased analysis and background information, based on facts, about the Middle East and North Africa.
The website grew rapidly in breadth and depth and today forms a rich and valuable source of information on 21 countries, from Morocco to Oman and from Iran to Yemen, both in Arabic and English. We currently reach six million readers annually and growing fast.
In order to guarantee the impartiality of information on the Chronicle, articles are published without by-lines. This also allows correspondents to write more freely about sensitive or controversial issues in their country. All articles are fact-checked before publication to ensure that content is accurate, current and unbiased.
To run such a website is very expensive. With a small donation, you can make a huge impact. And it only takes a minute. Thank you.