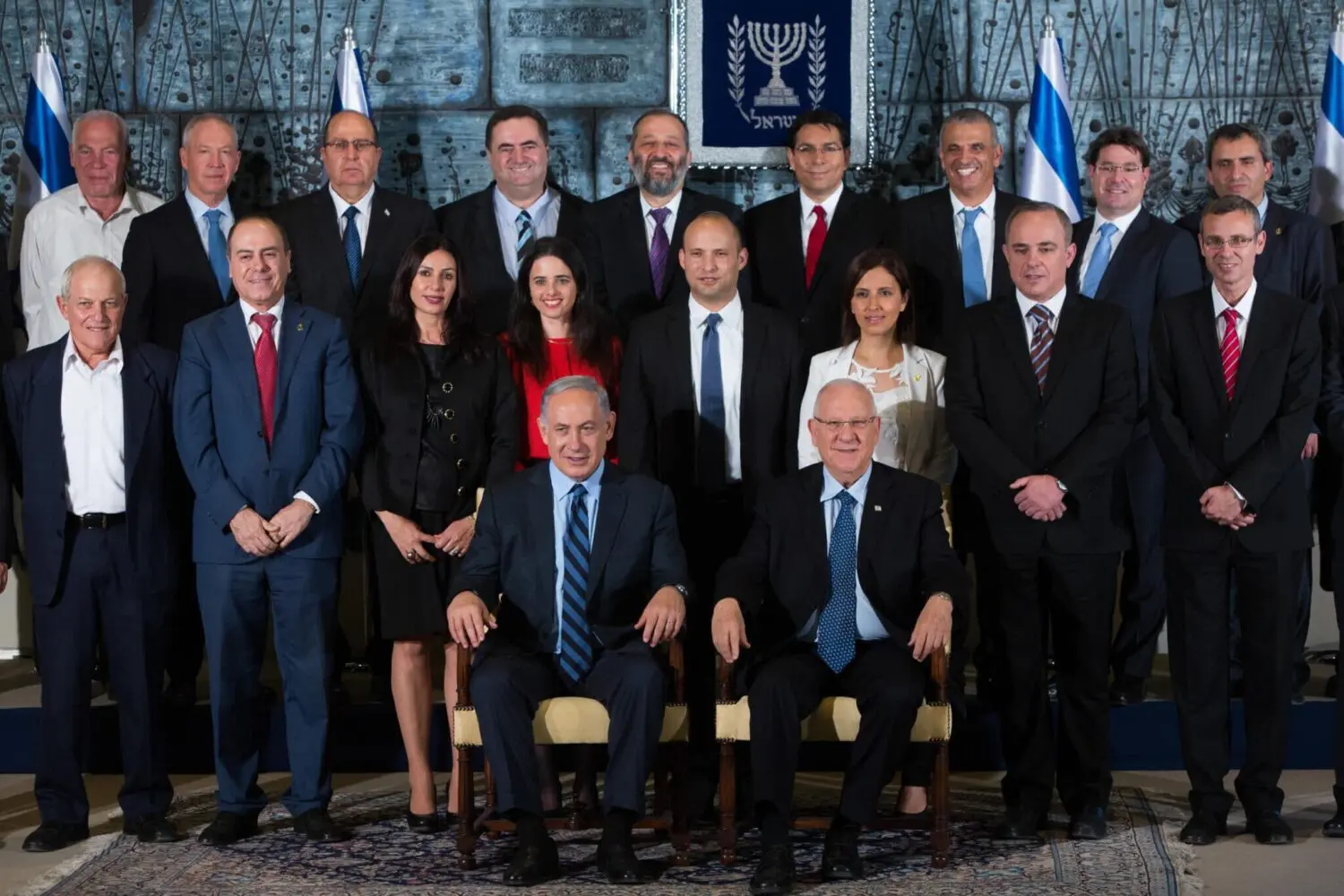 Nearly two months after the March 17 elections—and six months after the previous government fell—Israelis welcomed a new cabinet into office. The swearing-in of that cabinet capped a six-week period of coalition negotiations, from which Prime Minister Binyamin Netanyahu managed to eke out the thinnest of coalition majorities in the Knesset.
Six months ago, Netanyahu called elections, ostensibly to seek a stronger, more stable government. Instead, he leaves the coalition negotiations with a government of only 61 of 120 members. On policy toward the Palestinians, this government is viewed as more right-wing than its predecessor, with more power for the settlement movement and less for centrist elements that support talks with the Palestinian Authority.
On Iran, meanwhile, the change in government is unlikely to change policy. That issue is one of deep personal importance to the prime minister, who is firmly opposed to the nuclear deal that the P5+1 is now trying to reach with Iran, and he is likely to direct policy on it personally, just as he did during his previous term. In Israel's proportional representation system, no party has ever won a Knesset majority on its own. Instead, a fragmented electorate—reflecting a fragmented society—has given its votes to a host of parties, representing different societal sectors and worldviews.
On 17 March 2015, when Netanyahu's Likud won an unexpectedly high 30 seats at the polls, analysts expected the ruling party to entrench its power further in government. Instead, as Netanyahu learned, 30 seats is not 61. To get to that majority, Netanyahu had to entice the smaller parties to enter the coalition, and those parties used their negotiating leverage to the fullest. In the end, Likud retained fewer key ministries than expected, to the consternation of its key Knesset members. Worse for Likud, the ruling party (along with its current coalition partners) may need to surrender more seats if Netanyahu manages to bring other party factions into government.
Netanyahu is expected to move in this direction (and reportedly has already made such attempts), either by bringing full parties aboard or by poaching fragments of parties into the fold. (Under Israeli law, one-third of the Knesset members in any party can break off and form its own faction and then enter the government). So the incoming cabinet includes some Likud stalwarts (especially those personally loyal to Netanyahu), as well as a large number of ministers from the other coalition partners.
Below are some of the key names to watch in the months—and, if the government survives, years—to come:
Binyamin Netanyahu (foreign minister, communications minister) (Likud)
Moshe "Bogie" Yaalon (defence minister) (Likud)
Moshe Kahlon (finance minister) (Kulanu)
Ayelet Shaked (justice minister) (Bayit Yehudi)
Aryeh Deri (economy minister, minister of development of the Negev and Galilee) (Shas)
Naftali Bennett (education minister) (Bayit Yehudi)
Yaakov Litzman (deputy health minister) (United Torah Judaism)
Gilad Erdan (internal security minister, strategic affairs minister) (Likud)
With the cabinet now installed, Israel's 34th government has begun its work. With the topsy-turvy nature of Israeli politics, expect more changes and developments in the months ahead.
© Copyright Notice
Click on link to view the associated photo/image:
©Hollandse Hoogte ⁃ JINI Xinhua / eyevine | ©Flickr | ©Twitter | ©Flickr | ©Facebook | ©Twitter | ©Facebook | ©Flickr