September 4th, 2014 /
March 26th, 2020
Religions in the Middle East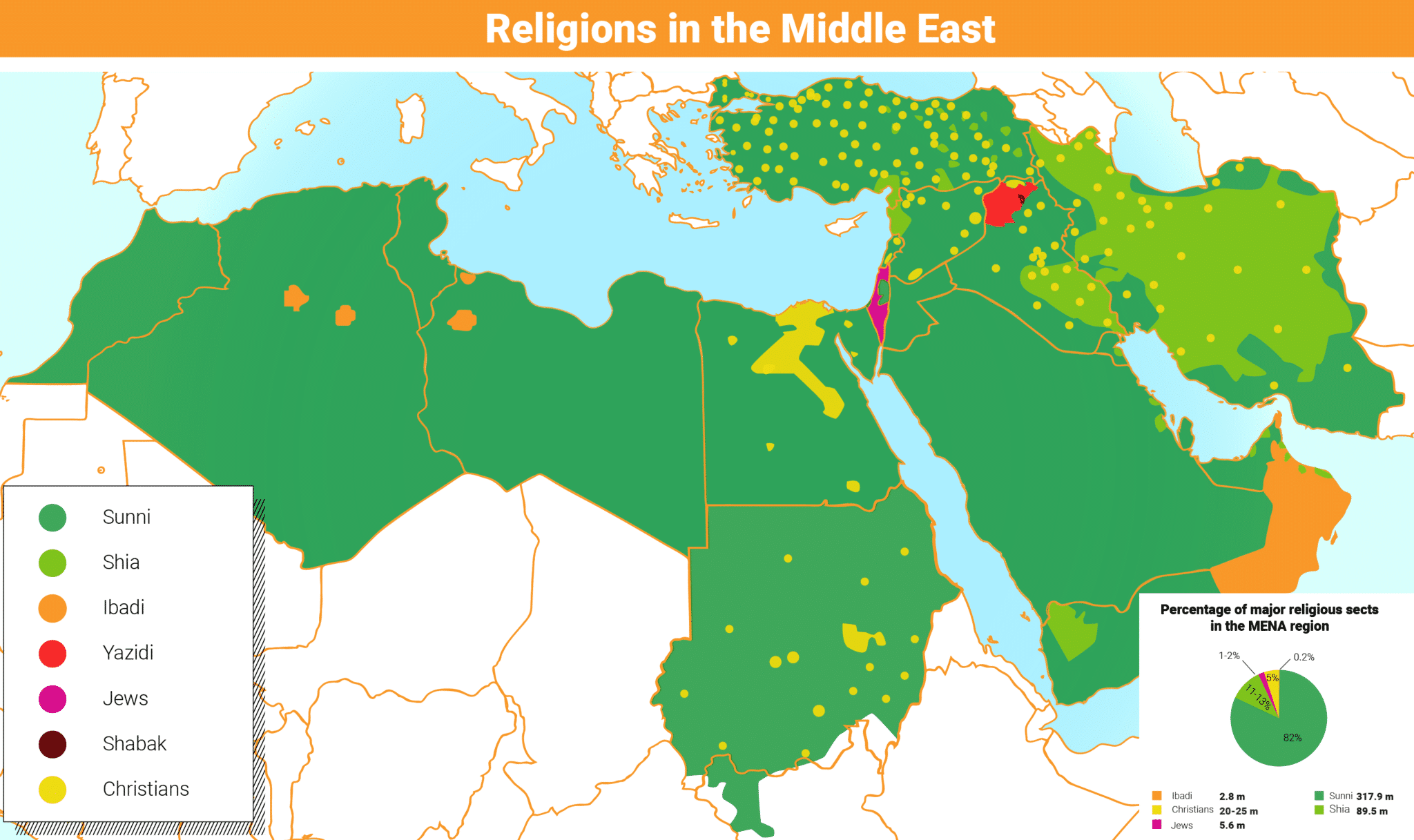 The Middle East is the birthplace of Judaism, Christianity, Islam, Ibadism, Shabakism and Yazidism. Many smaller minority religions such as Druze, Ibadi, Yazidis, Alawites were born there, too. The majority of the population in the Middle East adheres to Islam. Throughout history, there have been periods when people of all religions have lived together in peace, but there have also been periods when religious differences have led to war, death and displacement. At present, tensions exist between Islam's biggest sects, the Sunnis and Shiites, in part as a consequence of a power struggle between Sunni Saudi Arabia and Shiite Iran, the two self-styled Islamic hegemons. Fanack provides a factual introduction to all the religions in the Middle East, offering you a clear and objective understanding of this highly sensitive subject.
Further Reading
Obviously, secularist and non-Muslim historians who consider the Koran authentic do not see it as the word of God, as Muslims do; rather, they consider it as a credible source for what Muhammad said during his life.
© Copyright Notice
Please contact us in case of omissions concerning copyright-protected work. The acquired copyright protected images used on/as featured image of this page are: ©Fanack
COVID-19 UPDATE
Get the latest update on the Coronavirus outbreak in the Middle East and North Africa.
"Ignorance leads to fear, fear leads to hatred, and hatred leads to violence.
This is the equation."
IBN RUSHD/AVERROES (1126 – 1198)
We are a Dutch not for profit organisation (NGO), financed solely by individuals who share our belief in the importance of publishing and disseminating reliable, unbiased information on the Middle East & North Africa region. To represent the voice of the region's people, we carefully echo the region's heartbeat by offering fact-checked and therefore credible information.
Your support is greatly appreciated and helpful!