March 30th, 2015 /
March 24th, 2020
Syrian Kurds, Excluded from Peace Talks, Take Future into Their Own Hands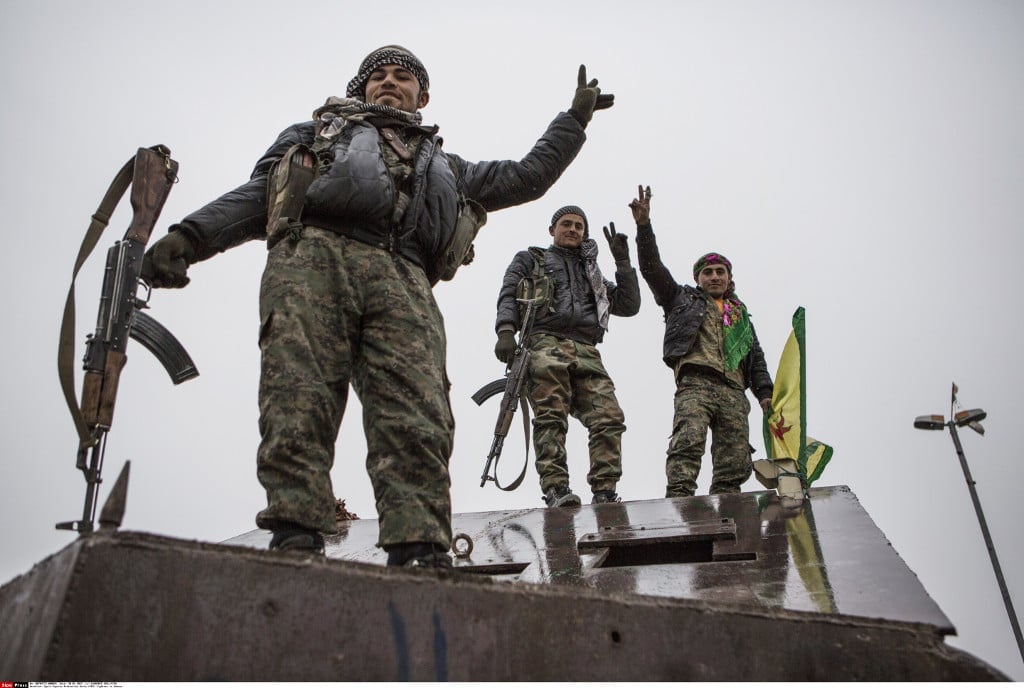 In March 2016 the Kurds in Syria declared a "federal democratic system" in the areas they control in northeastern and northwestern Syria. They consider the system a model for the whole of Syria, not just for the Kurdish regions, but the Syrian government and much of the opposition are afraid it will lead to Syria's breakup and have spoken out against it.
Rojava (or West Kurdistan), as the Kurds call their Syrian lands consists of three kantons: Jazira and Kobani in the northeast and Afrin in the northwest. With the Kurdish takeover of Islamic State-held Tal Abyad in the summer of 2015, the Jazira and Kobani cantons are connected. The Kurds aspire to connect Afrin as well, but the lands between were heavily fought over by various groups up until the current ceasefire that began on 27 February.
There is little new about the declaration, voted for on 17 March, after a two-day conference. After all, the Kurds had begun to implement their ideology of "grassroots democracy," with a system of local councils taking decision in cooperation with other local councils, when the troops of President al-Assad mostly left the Kurdish regions in 2012.
Fanack offers a
special file
on the Kurds in the region.
Further Reading
In a matter of days, the US' role and position in the war in Syria has been thrown into disarray, a relatively stable ...
"The heritage of knowledge is more valuable than gold."
Yahya ibn Abi Kathir (769-848)
We are a Dutch not for profit organisation (NGO), financed solely by individuals who share our belief in the importance of publishing and disseminating reliable, unbiased information on the Middle East & North Africa region. To represent the voice of the region's people, we carefully echo the region's heartbeat by offering fact-checked and therefore credible information.
Your support is greatly appreciated and helpful!