February 13th, 2013 /
February 20th, 2020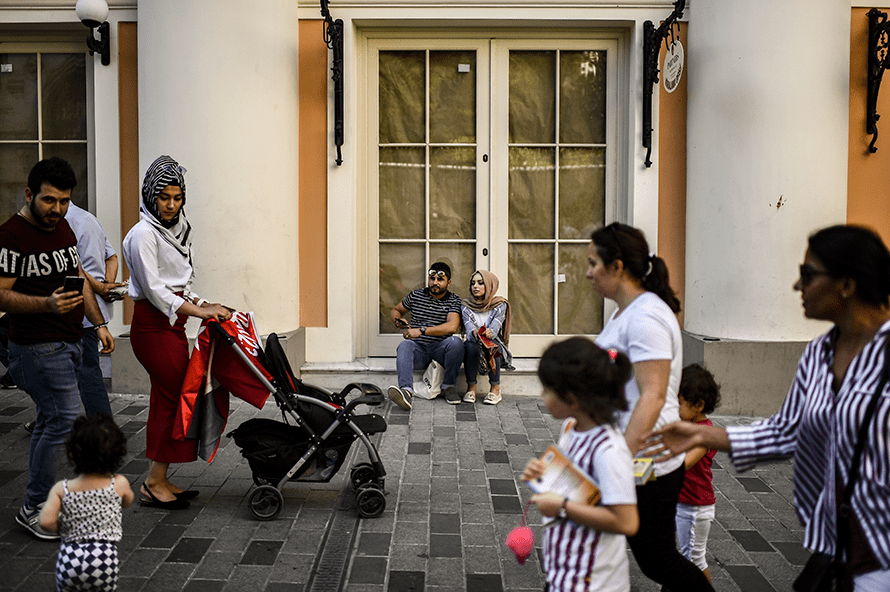 In the course of the 20th century Turkey witnessed sweeping social and economic reforms. Turkey has transformed from an underdeveloped, rural society into a predominantly urbanized country experiencing rapid economic growth. The social infrastructure, however, has not kept pace with these economic changes. In many respects, Turkey remains a conservative society.
In the political arena, this development led to the rise to power of the Islamist AKP in 2002, which is engineering a 're-Islamization' of society and state through reforms. Strained relations with the secular, highly urbanized segment of the Turkish population are the result – members of society who for decades set the tone in Turkey, bolstered by the official state ideology.

Further Reading
The Human Development Index of Turkey increased almost 50 percent from 0.5 in 1980 to 0.7 in 2012
© Copyright Notice
Please contact us in case of omissions concerning copyright-protected work. The acquired copyright protected images used on/as featured image of this page are: Aris MESSINIS ©AFP
COVID-19 UPDATE
Get the latest update on the Coronavirus outbreak in the Middle East and North Africa.
"Ignorance leads to fear, fear leads to hatred, and hatred leads to violence.
This is the equation."
IBN RUSHD/AVERROES (1126 – 1198)
We are a Dutch not for profit organisation (NGO), financed solely by individuals who share our belief in the importance of publishing and disseminating reliable, unbiased information on the Middle East & North Africa region. To represent the voice of the region's people, we carefully echo the region's heartbeat by offering fact-checked and therefore credible information.
Your support is greatly appreciated and helpful!