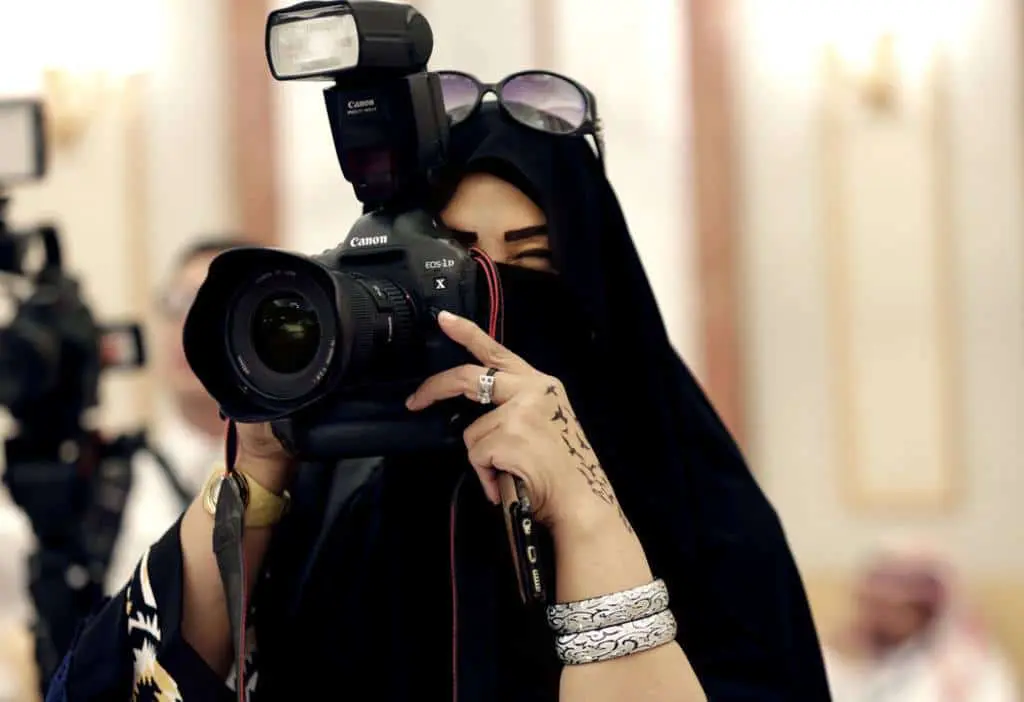 Introduction
Shortly before the foundation of the modern Saudi Kingdom in 1932, newspapers began to emerge in the region. The first regional newspaper, Al-Hijaz, was established in 1908 and was largely an organ to express the interests of the ruling Ottoman Empire. Later on, newspapers such as Al-Falah, established in 1920, and Umm al-Qura, a literary journal established in 1923, reflected growing sentiments of Saudi nationalism in the region amid the decline of Ottoman rule.
Following the foundation of modern Saudi Arabia, the government issued its first press law in 1959. The ruling signalled the end of critical press outlets in the Kingdom, outlawing the publication of information deemed contrary to Saudi customs and traditions, or promoting "aberration, atheism, or destructive principles". The legislation was followed by the 1964 National Press Regulation that stipulated the Ministry of Information could close down a Saudi newspaper or dismiss its editor-in-chief if it was considered in the best interests of the country or the public. The crackdown led to imprisonments and exiles of writer and journalists.
The technology for widespread radio broadcasting was available in Saudi Arabia as early as 1949, however initial infrastructure progress was slow in light of conservative resistance, particularly due to radio's association with music, which religious leaders rejected. Urban Saudis were quick to adopt transistor radios, and by the mid-1950s the Saudi government decided to establish a series of national radio channels in an effort to counter the popularity of foreign broadcasts.
Just like radio, the introduction of national television to Saudi Arabia was far from a straightforward process. At first, the medium faced strong resistance from ultra-conservative Wahhabi religious leaders, who considered the representation of the human body as "un-Islamic". Yet Prince Faisal was said to be personally intrigued by television, and in 1963 he passed a royal decree permitting the construction of TV stations. National television broadcasting began in 1965 and by the end of the decade, under Faisal's rule who had become King in 1964, there were seven Saudi stations broadcasting and though the first broadcast was a recitation of the Quran, they offered not only religious content but also exported western programming.
As the Kingdom's oil revenues grew in the 1970s, its radio and television networks received considerable funding and development, and soon the focus turned towards the means to export Saudi media to a regional audience. For example, in 1978, the Saudi royal family approved the launch of Asharq al-Awsat, a Saudi-funded newspaper based in London with the intention of becoming the "first pan-Arab" news source, printing from an international media hub.
When the Arab League established the Arab Satellite Communications Organisation (Arabsat) in 1976, Saudi Arabia was its main financier and the project was headquartered in Riyadh, the Saudi capital. Almost a decade later, in 1985, Arabsat launched its first successful satellite. At the beginning of the 1990s, the Saudi government recognised the popularity among Arab viewers of the coverage of the first Gulf War of the US news network CNN and decided to launch its own, to compete for the 300 million potential Arab viewers in the Middle East.
In 1991, the Saudi-backed Middle East Broadcasting Corporation (MBC) was established in London (it later relocated to Dubai in 2002), allowing for the first 24-hour broadcast of Saudi-influenced programming from abroad. Over a decade later, in 2003, MBC established Al-Arabiya in Dubai, UAE, which has gone on to become Saudi Arabia's flagship international news network.
Throughout the final quarter of the 20th century, Saudi Arabia enshrined the subservient position of its domestic mass media, further regulating its output and circumscribing freedom of expression. The 1982 Royal Decree On Press and Publications criminalized press criticism of the royal family or religious authorities, while the 1992 Basic Law of Governance, published in the Umm al-Qura gazette which had become an official publication, prevented media outlets from publishing information that could harm national security or cause disunity. This Law of Governance also granted the authorities significant powers to censor and punish such activities.
The Internet's public roll-out in Saudi Arabia in 1999 was relatively late; earlier use of the web was only allowed in universities and some public services. However, the technology has been rapidly accommodated to the extent that Internet usage has increased from one million users in 2001 to 16.5 million in 2013. Conservative and liberal Saudis alike have embraced digital communication, to the extent that the BBC reported in 2015 that Saudis account for 10 percent of Facebook accounts and 40 percent of active Twitter users in the "Arab world". According to the BBC, the Kingdom also has the highest per-capita YouTube use worldwide.
Freedom of Expression
The Saudi media environment is one of the most repressive in the world, and ranks 165th out of 180 countries in the Reporters Without Borders 2016 World Press Freedom Index.
Saudi Arabia's legal framework does not guarantee freedom of expression. The 1992 Basic Law is still enforced and criminalises the publication of information harmful to national unity, as well as defamation. Such legislation has recently been compounded by the country's renewed crackdown on terrorism, and in particular by the 2014 Law for the Crimes of Terrorism and its Financing, which took effect in February 2014. This law contains a vague definition of terrorism that includes activities such as "disturbing the public order of the state" or "harming the reputation of the state or its standing". Furthermore, it provides wide ranging powers to the Ministry of Interior to disrupt such activities with almost no judicial supervision, which the US human rights organisation Freedom House argues could be used to "criminalize ordinary journalistic activity".
In 2015, Saudi Arabia was ranked the 8th most prolific jailer of journalists by the Committee to Protect Journalists, just after China, Egypt and Turkey. Several media figures incarcerated in the Kingdom have received widespread media attention in recent years, most prominently Raif Badawi. Badawi founded the "Free Saudi Liberals" website, an online forum to discuss Saudi political and religious matters, in 2008. He was arrested for "insulting Islam through electronic channels" in 2012 and sentenced to 10 years in prison in 2014. His sentence includes a subsequent 10-year travel ban and 1,000 lashes. The case of his lawyer, Waleed Abu al-Khair, has also attracted international attention and outrage, as al-Khair was sentenced to 15 years in prison in 2014 for crimes relating to terrorism, although Amnesty International considers that this is a punishment for his human rights campaigning in the Kingdom.
These two cases are merely the most prominent in a long series of cases of the Saudi authorities criminalising and silencing media dissent. In December 2015, the Kingdom sentenced Zuhair Kutbi, a human rights activist and writer calling for political reform who has been pursued by the authorities for his work since the 1990s, to four years of imprisonment, a five-year travel ban and a 15-year ban on media appearances. He was leveled with charges such as "sowing discord", "inciting public opinion" and "reducing the government's prestige". Earlier in 2015, Ashraf Fayadh, a Palestinian poet, was sentenced to death by a Saudi court for apostasy in light of his writings. The sentence was later overturned in 2016, but Fayadh's new punishment is eight years in prison and 800 lashes.
Direct government censorship of media outlets is common in Saudi Arabia, while self-censorship is increasingly practiced as journalists attempt to avoid Draconian sentences by self-censoring themselves and refraining from producing any form of negative coverage of the royal family, Islam, religious authorities, or Saudi foreign policy. In December 2016, the veteran Saudi journalist Jamal Khashoggi was banned from writing in Saudi newspapers, appearing on Saudi television and even attending conferences after describing US President-elect Donald Trump's stance on the Middle East as "contradictory".
The Internet in particular is a heavily censored environment in the Kingdom. Websites expressing critical views of the Saudi government are almost always shut down, and most dissidents within the country have now resorted to the relative anonymity of social media to voice their opinions.
However, the country's social media communities are increasingly coming under government scrutiny. The country passed legislation in 2007 explicitly to tackle cybercrime. However, the law also  criminalis posting content online that "harms public order, religious values, public morals, or the sanctity of private life". In recent years, Twitter and Facebook users in particular have faced harassment from government authorities and several have also been sentenced to lengthy prison terms for calling for protests, demanding the release of prisoners, or even complaining about working conditions via their online accounts. The Kingdom reviewed its 2007 anti-cybercrime law in 2016 to enable an increased state monitoring of social media activities.
Television
Since its introduction, television has consistently been the most popular medium in Saudi Arabia. A 2016 survey by the Northwestern University in Qatar revealed that 49 percent of Saudi adults watched television every day, although this figure has declined from 65 percent in 2014. Although offices are permitted, private television stations are forbidden from broadcasting from the soil of Saudi Arabia. However, there are a number of pan-Arab broadcasters funded by Saudi businessmen operating from neighbouring countries. The most notable Saudi television channels are as follows:
Saudi TV 1: Launched in 1965 as the country's primary channel for news and entertainment. Saudi TV 1 broadcasts content on a variety of topics including culture, religion and current affairs.

El-Ikhbariya: State-owned channel launched in 2004 as a domestic, 24-hour news broadcaster. The channel's initial broadcast featured the Kingdom's first female news anchor. El-Ikhbariya predominantly airs news bulletins focusing on domestic and global news but also airs live debates and talk shows.
The Saudi state also operates the English-language news channel Saudi TV 2 and the sports-orientated Al-Riyadiya, which broadcasts Saudi Professional League football.
Saudi-funded private channels:
Radio
The radio remains a popular medium for information and entertainment in Saudi Arabia. A 2016 survey by the Boston Consulting Group claiming that 34 percent of Saudi adults listen to the radio for more than 30 minutes per day, though it also found that half of young people don't listen to it at all. Listenership is particularly high in remote areas of the Kingdom, where newspapers and satellite television are often inaccessible. Radio reaches across the Kingdom's deserts, too.
Saudi Radio Broadcasting Network – This state-owned network broadcasts a national radio station, regional services for Riyadh and Jeddah, a channel aimed at expats, and two channels devoted to Islam and Qur'an recitals.
In recent years the Saudi government has offered a limited amount of private radio broadcasting licenses. These have been acquired by sizable Saudi media firms with favourable government ties such as Rotana and MBC. MBC FM was the first private radio station to launch in Saudi Arabia in 1994 and is now considered the market leader, while Rotana launched a series of regional stations in 2010. Private radio stations in the Kingdom play almost entirely music and entertainment content.
Newspapers
Most newspapers in Saudi Arabia are privately-owned, but the state exerts its influence either directly by appointing their editors-in-chief, or indirectly through the management of advertising and subsidies. Newspaper readership in the Kingdom is relatively low, particularly among the domestic-based press, potentially due to the strict censorship conditions that render most reporting anodyne and repetitive. The most-read Arabic daily publications (Al-Hayat, Al-Riyadh and Okaz) print around 70,000 to 100,000 copies, while the most popular English dailies have circulations of around 35,000. The most popular newspapers in the country are as follows:
Asharq Al-Awsat – Established in 1978 as a pan-Arab newspaper that would go to print simultaneously in 14 cities worldwide. The newspaper, headquartered in London, carries commentaries by many high profile Saudi media figures and strongly reflects Saudi foreign policy interests especially in its coverage of Middle Eastern news. In 2014, the Iraqi government  banned the printing and distribution of the newspaper within Iraq. RSF reported that the Iraqi government claimed that the distribution model violated Iraqi law. The newspaper's publishing house also prints a popular English-language daily, Arab News.

Al-Hayat – Founded in 1946 and headquartered in London, Al-Hayat print daily in several global cities including New york, Dubai, Riyadh and Cairo, in a manner similar to Asharq Al-Awsat. Al-Hayat is a pan-Arab newspaper owned by former Saudi deputy defence minister Khalid Bin Sultan. The newspaper was temporarily banned by Saudi authorities twice in the 2000s, most recently in 2007 after publishing a report alleging the involvement of a Saudi national in an Iraqi al-Qaeda cell.

Al-Jazirah – Founded in 1960 and considered one of the Kingdom's most conservative daily publications. In 2010, an Al-Jazirah journalist was sentenced to two months in prison in addition to 50 lashes for covering a protest against failing electricity power supplies in the country.

Okaz – Founded in 1960 and based in Jeddah, Okaz has since become one of the most popular domestic daily publications in Saudi Arabia. In late 2011, the newspaper's then editor-in-chief, Muhammad al-Tunisi, was dismissed by the government for publishing an investigative report on the consumption of the khat drug plant in southern Saudi Arabia. Okaz also publishes an English-language sister publication, the Saudi Gazette.

Al-Watan – Established in 2000 by the Prince Khalid al-Faisal, a prominent member of the royal family who has served in several government positions. The newspaper initially appeared to adopt a more critical tone than its rivals, with early articles alluding to links between corrupt Saudi clergy members and radicalism, for example. However, the newspaper's editorial tone became more sedate in recent years. The prominent Saudi journalist Jamal Khashoggi, now banned from reporting from the country, served as editor-in-chief of the newspaper for a brief two-month period in 2003, and again from 2007 to 2010.
Online Publications
Online news platforms have proven very popular in Saudi Arabia, with websites such as Sabq.org and Elaph.com attracting high daily viewership. Sabq's website is reportedly the fourth most-visited website in the country, according to viewership aggregator Alexa.com. Popular news websites such as Sabq and Elaph have been reported to receive financial incentives from the Saudi government in exchange for favourable coverage.
Despite the success of some online platforms, the vast majority of Saudi-based websites expressing alternative or critical opinions have been shut down. These  include the Shiite news network Rasid and the website of the Saudi Civil and Political Rights Organisation (ACPRA). Furthermore, websites that are based outside of the country but are deemed harmful by the ruling authorities are routinely blocked. These include websites relating to illegal activities such as gambling and pornography, but also news websites such as the London-based, Qatari-sponsored Al-Araby al-Jadeed, which was blocked in early 2016.
Latest Articles
Below are the latest articles by acclaimed journalists and academics concerning the topic 'Media' and 'Saudi Arabia'. These articles are posted in this country file or elsewhere on our website: