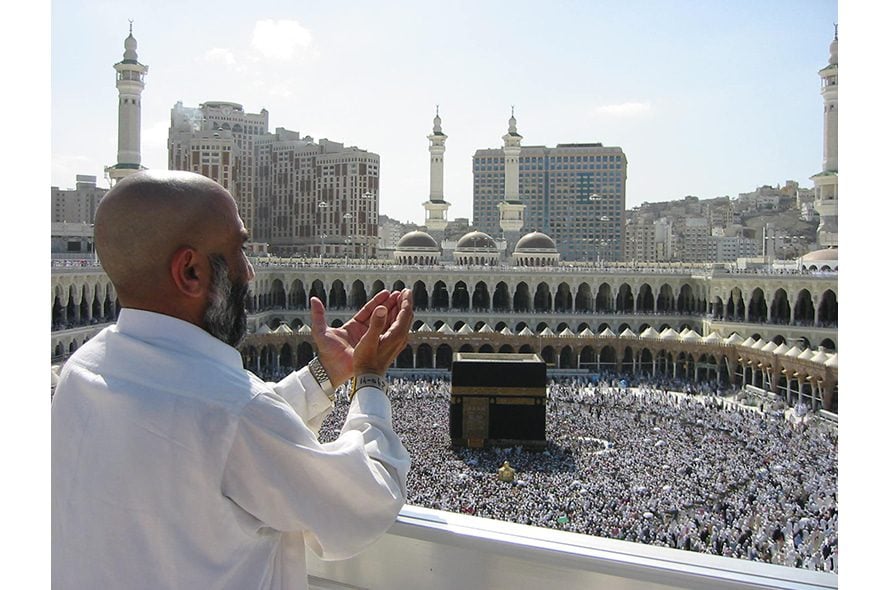 Introduction
The Gulf culture in general, and Saudi culture in particular are often considered the outcomes of two effects; the first of which is the cultural effect of the pre-oil age that came from outside the region with people coming from the desert, carrying their customs, traditions, crafts and arts with them to the region. These people had a culture deeply rooted in human history, acquired through agriculture, grazing, hunting, sniping and diving deep searching for pearls. This culture remained firmly reluctant to all that is modern.
The second cultural effect appeared after the emergence of oil, where the culture that came with the new arrivals, a culture that was carried to the Gulf region through economic and social developments, manifesting at first in new techniques introduced by the specialists. As dependence on the imported technologies grew, it required manpower growth in return, and so the Gulf gathered millions of people from different cultures and diverse ethnicities, which consequently led to gradual qualitative changes to cultural and intellectual levels. Not to mention the growing economic transformation that followed in response to the Gulf communities' aspirations, influenced by everything brought by modernism in the open spheres.
During the first two decades of the current millennium, the Gulf countries witnessed a remarkable cultural renaissance, that managed to escape, even relatively, from its historical restrictions and limitations, led by the open-minded and far-sighted new generation of Gulf leaders, intending to make core changes in response to intellectual and cultural globalization, and seeking to increase national income through investment in tourism, culture and arts. The KSA launched Saudi Vision 2030 in 2016, presenting its modern vision for the country's future in different economic, social and most importantly cultural sectors.
In mid 2020, the first report in Saudi history monitoring the cultural situation of the country was issued, which included a comprehensive account of information, statics and facts related to the sixteen cultural sectors that were approved by the Ministry of Culture's document, namely; heritage, museums, cultural and archaeological sites, theatre and performance arts, books and publishing, architecture and design arts, natural heritage, films, fashion, language and translation, culinary arts, festivals and cultural events, literature, libraries, optical arts and music.
This coincided with the announcement of the establishment of the first College of Culture and Arts at King Saud University, and the establishment of cultural majors in Saudi universities, such as the bachelor's degree in cinematic arts in Effat University, and master's degree in theatrical literature in King Abdulaziz University.
To learn more about the culture of Saudi Arabia and all its aspects, check what Fanack has covered about this file.
Art and Literature
Many Saudi artists display their art work in government-funded galleries or privately owned ones, but opportunities for professional development or a career are limited. Despite increasing openness, Saudi artists still face restrictions on their freedom of expression.
Islamic art seeks to portray the meaning and essence of things, rather than their physical form. Crafts and decorative arts are regarded as having full art status, but painting and sculpture are not. Instead, calligraphy is considered a major art-form, as writing has high status in Islam and is a significant form of decoration for objects and buildings. Books are also a major art form, and geometry and patterns are very important. People of religious significance are not allowed to be portrayed.
Textiles are also important to the Saudi Arabian art scene. Fine, delicate embroidery and elaborately woven textiles have played a major role in traditional Saudi Arabian dress for thousands of years. Women's clothes are exquisitely embellished with fabulous coins, beads, coral, sequins, metal thread, and brilliantly coloured fabric appliqués.
Literature
Poetry remains popular among Saudis today. They gather at cultural events, most notably the Jenadriya National Culture and Heritage Festival, and avidly read the works of established poets that are printed in Saudi Arabia every year. There is also a popular televised poetry competition.
Contemporary Saudi novelists include: Abdul Rahman Munif (whose father was Saudi Arabian, born in Amman, 1933-2004), Yousef al-Mohaimeed, Abdo Khal, Turki al-Hamad (subject of a fatwa and death threats), Ali al-Domaini, Ahmed Abodehman (now writes in French), Rajaa Alem, Abdullah al-Qasemi, and Rajaa al-Sanie, author of best-selling novel Girls of Riyadh.
Three Saudi novelists won the Arabic Booker Prize. Abdu Khal won the prize in 2010, for his novel "Tarmi Bechr…". Raja Alem won the 2011 edition prize for her novel "Touq Al Hamam", and in 2017 it was awarded to Muhammad Hassan Alwan for his novel "Mot Saghir".
Major publishers in Saudi Arabia include: al-Rushed Publishers and Mars Publishing House. Many Arabic novelists and writers resort to publishers outside the country, especially in Beirut, to publish their book in order to avoid the censorship and banning of their work.
Music and Dance
Most cities now have crowded music shops. With the coming of satellite TV, many people can access music channels such as MTV and VH1. However, music has been considered 'sinful' by some Saudi religious scholars. This is based, in part, on certain religious interpretations which speak of the idea that music and art are distractions from God.
Saudi folk music has been shaped by the nomadic Bedouins and the pilgrims who brought musical influences from around the world. Their migratory lifestyle prevented carrying excess baggage, including musical instruments. Simple rhythms, with the beat counted by clapping or striking together everyday implements formed the basis of the music. The music varies from region to region – for example, in the Hijaz, the music of al-sihba combines poetry and songs of Arab Andalusia, while the folk music of Mecca and Medina reflects these two cities' influences from throughout the Islamic world.
Famous Saudi musicians include Tariq Abdulhakeem, Saraj Omar (who composed music for the Saudi national anthem), Ghazi Ali, Mohammed al-Senan, Mohammed Shafique, Talal Maddah, Abadi al-Johar, and lately Abdul-Majeed Abdullah.
Saudi rock artists include Sound of Ruby, Wry Wreathe and Wasted Land. The recording artists from Saudi Arabia are exclusively male and such recordings are almost exclusively made in Cairo, Beirut or, increasingly, the UAE. These artists are rarely heard in 'world music' circles and when they sing beyond the Arab world it is almost exclusively at 'white tablecloth' affairs, in hotel ballrooms, performing to an audience of expatriate or visiting Gulf Arabs.
Sword dance
Dance is also popular among Saudis. The national dance is the men's sword dance known as the arda. An ancient tradition with roots in the country's central area known as the Najd, the arda is a combination of singers and dancers carrying swords with a poet or narrator. Men carrying swords stand in two lines or a circle, with a poet singing in their midst, and perform the traditional dance.
There are about fifty other folk dances. Al-sihba folk dance is a unique blend of Arab and Spanish dance and is typical of the Hijaz region. Another traditional dance and music is al-mizmar, which is usually performed in Mecca, Medina, and Jeddah. Samri is a folk dance involving singing poetry to the accompaniment of the daf drum. Two rows of men on their knees sway to the rhythm. The miramar is sometimes called a hair dance, because the hair is worn long and loose and is swung from side to side and tossed in circles and figures of eight. The emphasis in movement is in the delicate footwork and in the upper body.
Theatre and Film
Public and private theatres or cinemas are banned in Saudi Arabia for religious reasons. Many conservatives have made headlines recently trying to stop various plays from being performed, including those at universities. There are piano recitals, stand-up comedy routines, and plays performed on embassy grounds or in expatriates' residential compounds, venues that are off limits to religious police and extremists, but the shows are not always open to Saudis.
Conservative clerics launched a battle against films in the 1970s, and some religious police today still condemn cinema. The cinema of Saudi Arabia is still on a very small scale. Many Saudis watch films via satellite, DVD, and online video. In December 2008, however, there were film screenings in Jeddah and Taif, the first public movie showings in 30 years. Rotana Entertainment, a group owned by Saudi Prince al-Waleed bin Talal, showed its new comedy Manahi. The shows were sold out. IMBD lists nine films produced in Saudi Arabia: Astrolab 22 (1985), a TV series, Architecture of Mud, Cinema 500 km (2006), Zilal al-samt, (Shadow of Silence, 2006), Frame (2007), Keif al-Hal? (How Are You?, 2006), Langage du Geste (1973), al-Nafidha (The Window, 2009), and Three Queens (2006).
Films shot in Saudi Arabia include Exile Family Movie (Austrian, 2006), Le Grand Voyage (French, 2004, filmed partly in Mecca), Malcolm X (American, 1992), and the first non-documentary to be given permission to film in Mecca, Le Schiave Esistono Ancora (Italian; 1964). The first Saudi film festival was held last year and was attended by the Information Minister in a clear sign of official support for the event.
Theatre and cinema in Saudi Arabia
Despite the long rupture with cinema, the Kingdom of Saudi Arabia was not far from theatrical art. According to researchers, the first poetic theatrical text appeared in 1932 AD, which is the play "Al Zalem Nasfah" by the poet Hussein Abdullah Siraj, and among his other poetic plays: the play "Jamil Buthaina" In 1943 CE, and the play "Gharam Wallada" in 1952AD.
In the year 1960-1970 AD, the plays were transformed into social theatrics presented to all members of society. The Saudi Arabian Society for Culture and Arts was the main incubator for the Saudi theatre in all regions of the Kingdom. It preserved this art until the Saudi Ministry of Culture took over the leadership of arts and culture in the Kingdom. According to the statistics announced by the Saudi Arabian Society for Culture and Arts, the number of plays that were staged in the kingdom's theatres in various regions in 2018 was 273.
The decision to lift the ban on cinemas in 2018 CE, that was imposed 35 years ago, is one of the initiatives that affects the future of cultural life in the country, and which came within a series of far-reaching reforms included in the Saudi Vision 2030. Saudi officials estimate that, depending on the timeframe of this vision, there could be up to 350 operating cinemas, including up to 2,500 projection screens.
The film " Ta'nib Al Damir " in 1966, directed by Saad Al-Fraih, is considered the true beginning of Saudi film production, and is known as the first Saudi movie that was shot with a 16 mm cinema camera.
In 1977 AD, the documentary film " Ightiyal Madina " produced by Abdullah Al-Muhaisin, won the Best Short Film Award, at the Cairo Film Festival. As for the longest Saudi fictional film, it was " Maw'ad ma' al majhoul " and it was produced in 1980 AD, directed by Niazi Mustafa, written and starring Saad Al-Khader.
A few years after the events of the occupation of the Grand Mosque in Mecca in 1979, the Saudi authorities closed cinemas, and the idea of ​​producing a movie became a moral crime, this ban continued until 2018. During these years, Saudi cinemas have been limited to producing short films and TV concerts, including " Hammoud and Muhaimid ", in 1987, starring Nasser Al-Qasabi, the short film " Who…? " Directed by Haifa Al-Mansour in 1997, and the short comedy film, " Manahi ". Produced by Rotana Company in 2008.
In January 2019 AD, the first movie theatre "Muvi" was opened in Jeddah, and it is the first movie series in the Kingdom, exclusively managed by Saudi citizens.
Public Holidays
Thursday and Friday are the official government and public weekly holiday. Id al-Fitr marks the end of Ramadan, the fasting month for Muslims, and Idal-Adha (Feast of Sacrifice) coincides with the pilgrimage season; both follow the lunar calendar. The National Day for Saudi Arabia commemorates the day of the formation of the modern Saudi State, 23 September 1932. King Abdullah has proclaimed 23 of September a public holiday.
Archaelogical Sites
Madain Saleh (Hegra) is an important historical site in north-western Saudi Arabia, where famous inscriptions of the Nabataean civilization are found. This is a pre-Islamic archaeological site located near al-Ula, in the Province of al-Madina.
Several peoples have inhabited the area, beginning with the Lihyans and extending through the pre-Nabataeans, Nabataeans, post-Nabataeans, and Romans and up to the Arabic tribe of Thamud.
In early 2000, Saudi Arabia invited expeditions to carry out archaeological exploration, and the archaeological site was proclaimed a UNESCO World Heritage Site.
Food
Saudi ethnic food combines meat and rice as the main ingredients. Dates, Arabic coffee, yoghurt, and fava beans are other traditional staples.
Meat is cooked in various ways. Lamb is the most highly prized meat. During special events, lamb is cooked in various ways. For instance, mathbi involves grilling seasoned lamb or chicken on flat stones that are placed on top of burning embers. Mandi is another ancient way of cooking: lamb or chicken is prepared with rice, spices, and water and is barbecued in a deep hole in the ground and covered until the meat is cooked.
Saudi Arabia's national dish is called kabsa, made of rice and boiled lamb. South Asian, Arab (mainly Lebanese), and Western cuisines are now available. Local dates are abundant and are eaten all year but especially to break the fast during the month of Ramadan.
The cuisine of Saudi Arabia is regionally diverse. Seafood is popular in the southern and coastal regions. Wheat is another staple in the Saudi cuisine. Qursan is a dish prepared of thin dried wheat loaves with gravy and cooked with vegetables and meat.
Rice is a staple in various recipes. Kabsa, saleeq, and kushari are popular Saudi recipes. The influence of the diverse ethnic populations in the western and eastern coast areas have created a rich combination of flavours – Yemeni, Egyptian, Indian, Afghan, Turkish, among many others.
Saudi cities offer a wide choice of food in traditional and upscale restaurants. Fast-food restaurants of various local and international brands are also popular. One of the most popular local fast-food chains in the Western Province is al-Baik, which serves fried, breaded chicken cooked using a delicious secret recipe.
Sports
Both traditional and modern sports are popular in Saudi Arabia. Traditional sports include horse and camel racing, falconry, and hunting with hounds. Among modern sports, football (soccer) is especially popular. The highlight of the Saudi football league is its championship tournament known as the King's Cup. Fans also avidly follow the Saudi Arabian national soccer team in World Cup competition.  In October 2020, Saudi's national football team ranked 67 in FIFA's world ranking table.
Other organized sports that have gained a following among Saudis include volleyball, gymnastics, swimming, and basketball.
Saudi Arabia has several golf courses. American expatriates introduced golf to Saudi Arabia in the late 1940s, when they created a course in the sand near Dhahran. They mixed oil with the sand to keep the course from blowing away, a method that is still in use.
Men can often be found playing sports, but women rarely participate in sports and never in the presence of men; this has given rise to many indoor gyms.
Saudi Arabia became an official participant in the Olympic Games in 1965. There are training programmes for coaches, referees, and sports-medicine personnel.
In the 2012 London Olympic Games, women from Saudi Arabia were allowed to compete for the first time. Sarah Attar in the 800-metre race and Wojdan Shaherkaniin in judo participated after negotiations between the International Olympic Committee and the Saudi Olympic Committee. Both athletes trained in private spaces or outside the country, because no women's sport is allowed to operate in Saudi, whether privately or under government auspices.
Saudi Arabia also sent two female athletes to the 2016 Rio de Janeiro Summer Olympic Games. Sprint specialist Kariman Abuljadayel competed in the 100 meters run. Joud Fahmy competed in the women's 53 category in judo competition but forfeited her match against Christian Legentil of Mauritius in the first round. The loss stirred up speculations that Fahmy dropped her match to avoid facing an Israeli competitor.
Latest Articles
Below are the latest articles by acclaimed journalists and academics concerning the topic 'Culture' and 'Saudi Arabia'. These articles are posted in this country file or elsewhere on our website: