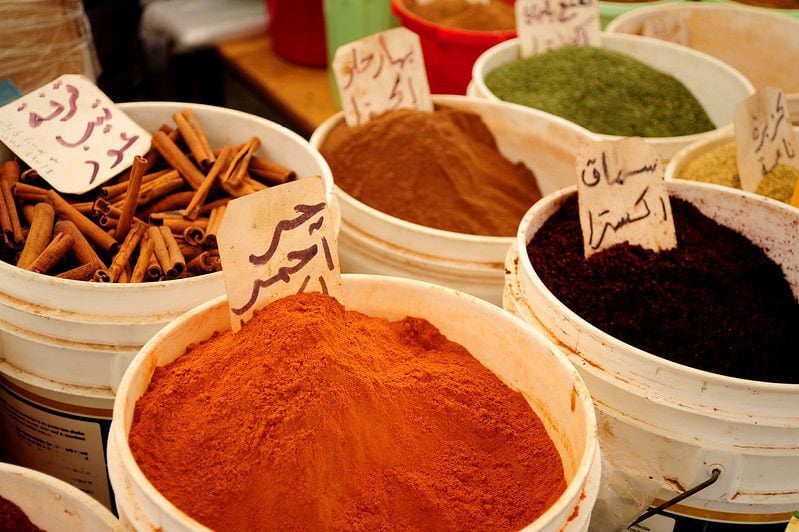 Introduction
Lebanon has a free-market economy and a strong laissez-faire commercial tradition. The government does not restrict foreign investment; however, the investment climate suffers from red tape, corruption, arbitrary licensing decisions, complex customs procedures, high taxes, tariffs, and fees, archaic legislation, and inadequate intellectual property rights protection, According to the World Factbook of the CIA.The Lebanese economy is service-oriented; main growth sectors include banking and tourism.
The 1975-90 civil war seriously damaged Lebanon's economic infrastructure, cut national output by half, and derailed Lebanon's position as a Middle Eastern banking hub. Following the civil war, Lebanon rebuilt much of its war-torn physical and financial infrastructure by borrowing heavily, mostly from domestic banks, which saddled the government with a huge debt burden. Pledges of economic and financial reforms made at separate international donor conferences during the 2000s have mostly gone unfulfilled, including those made during the Paris III Donor Conference in 2007, following the July 2006 war. The "CEDRE" investment event hosted by France in April 2018 again rallied the international community to assist Lebanon with concessional financing and some grants for capital infrastructure improvements, conditioned upon long-delayed structural economic reforms in fiscal management, electricity tariffs, and transparent public procurement, among many others.
The Syria conflict cut off one of Lebanon's major markets and a transport corridor through the Levant. The influx of nearly one million registered and an estimated 300,000 unregistered Syrian refugees has increased social tensions and heightened competition for low-skill jobs and public services. Lebanon continues to face several long-term structural weaknesses that predate the Syria crisis, notably, weak infrastructure, poor service delivery, institutionalized corruption, and bureaucratic over-regulation. Chronic fiscal deficits have increased Lebanon's debt-to-GDP ratio, the third highest in the world; most of the debt is held internally by Lebanese banks. These factors combined to slow economic growth to the 1-2% range in 2011-17, after four years of averaging 8% growth. Weak economic growth limits tax revenues, while the largest government expenditures remain debt servicing, salaries for government workers, and transfers to the electricity sector. These limitations constrain other government spending, limiting its ability to invest in necessary infrastructure improvements, such as water, electricity, and transportation, According to the World Factbook of the CIA.
In early 2018, the Lebanese government signed long-awaited contract agreements with an international consortium for petroleum exploration and production as part of the country's first offshore licensing round. Exploration is expected to begin in 2019.

Gross Domestic Product
The crisis following the resignation of Lebanese Prime Minister Saad Hariri in November 2017 prompted the Central Bank of Lebanon to abruptly cut its subsidized loans that were offered to the real estate sector and had been providing a rare source of growth stimulus since 2012. Under these circumstances, the World Bank revised its real GDP growth forecast for 2018 down to 1 per cent from the previous forecast of 2 per cent. In fact, high-frequency indicators expected a deterioration in economic activity until the end of 2018 in all sectors except for the external transactions sector, as a 7.3 per cent increase in commodity exports in the first half of 2018, compared to a year earlier, stabilized the effect of increasing imports, leaving the trade balance deficit unchanged in terms of absolute value and still low as a percentage of the gross domestic product (GDP). At the same time, the number of tourists increased by 3.3 per cent in the first half of 2018, although this still represented a sharp drop from the 14.2 per cent increase in the first half of 2017. Thus, while private consumption is usually a growth engine for real GDP, the World Bank saw net exports as the main driver of growth in 2018, for the second consecutive year.
| | | | | |
| --- | --- | --- | --- | --- |
| Indicators | measuring unit | 2016 | 2017 | Change ± |
| GDP (at constant 2010) | Billion US$ | 42.550 | 43.201 | 0.651 |
| GDP growth (annual) | % | 1.7 | 1.5 | -0.2 |
| GDP per capita (constant 2010) | US$ | 7,084 | 7,103 | 19 |
| GDP (at current value) | Billion US$ | 51.484 | 53.577 | 2.093 |
Industry
Industry is not Lebanon's main sector, far from it. Industry accounted for 20 percent of GDP in 2011. According to a 2010 report of the Ministry of Industry (covering data from 2007), Lebanon has 4,033 establishments with five workers or more, half of which are small enterprises. Half of industrial establishments were located in Mount Lebanon, followed by Bekaa (18.4 percent) and North Lebanon (12.8 percent).
The Ministry describes the sector as 'not very diversified'. Interestingly, the report excludes establishments in tobacco, power and water and construction.
According to a more recent report by Bank Audi (Fourth Quarter 2012), industrial activity in 2012 was boosted by an increased demand from Syria, while activity in Lebanon itself was constrained, affected by the deteriorated political situation and security threats. Industrial exports increased by 4.8 percent in 2012 (USD 4.3 billion in 2012 compared to USD 4.1 billion in 2011). However, the latest available industrial exports figures of the Ministry of Industry (Arabic only) show a different trend. In the first nine months of 2012, exports reached USD 2.2 billion, a decline of 11 percent compared to the same period in 2011. In 2011, industrial exports totalled USD 3.3 billion, up from USD 3.2 billion in 2010. Main export products in 2012 were machinery and mechanical appliances (USD 364.4 million, 16.6 per cent), followed by precious stones (351.6, 16 per cent), base metals (USD 326.1 million, 14,8 percent), prepared foodstuffs (USD 288.3 million, 13.9 percent), chemical products (USD 255.9 million, 11.6 percent). Main export partners were Syria, Saudi Arabia, UAE, Iraq, Turkey, Jordan, Italy and South Korea.

Agriculture
Lebanon's agricultural production is estimated at 2.7 million tons with a total value of USD 1.2 billion. According to the latest statistics of the Food and Agriculture Organisation of the United Nations (FAO), total production of the top 25 commodities amounted to 2.37 million tons in 2011, worth USD 990 million. That is a slight decrease compared to production in 2009, which amounted to 2.38 million tons, worth USD 999 million.
Agriculture is mainly concentrated in the Beqaa Valley (40 percent), North (25 percent), South (20 percent) and Mount Lebanon (15 percent) regions, and is essentially made up of vegetables (47 percent), fruits (35 percent), cereals (15 percent), and olive trees. Fruit production mainly consists of citrus fruits (oranges, lemons, mandarins, and grapefruits), followed by grapes, apples, and bananas. Vegetable production mainly concerns potatoes, followed by tomatoes and cucumbers. The main cereals produced are forage crops, wheat, and barley. The main animal products are red meat, poultry meat, fish, milk, and dairy products, eggs, and honey.
Since the Lebanese agricultural production does not cover the needs of the local market, Lebanon relies mainly on imports, which consequently generates a substantial deficit in the agricultural trade balance (81 percent). The main imported agricultural products include bovine animals, tobacco products, cheese and milk, wheat, maize, and rice. With regards to exports, the main agricultural products are tobacco products, preserved fruits and vegetables, sugar confectionary, fresh fruits and vegetables, and wine.
In the first half of 2011, imports had widened the agricultural trade deficit to USD 850 million, according to a review of the sector by The Business Year. Imports of agricultural commodities declined due to weaker local demand (-0.2 percent) in 2012. In recent years, a higher demand from Gulf Cooperation Council (GCC) countries and war-torn Syria led to an increase in Lebanese agricultural exports. Exports amounted to USD 222 million in 2012, a 10.4 percent increase compared to exports in 2011. Exports to the GCC amounted to 38 percent of total agricultural exports, while Syria received around 20 percent of Lebanon's agricultural exports.

Poverty
The economic and social impact of the Syrian war is one of the main issues currently facing Lebanon. According to government and independent sources, as many as 1.5 million Syrians, or around a quarter of Lebanon's population, have sought refuge in Lebanon since the outbreak of the war in March 2011. This has put considerable strain on Lebanon's public finances, services and the environment. The crisis is expected to exacerbate poverty among Lebanese citizens as well as widen income disparities. It is estimated that, largely as a result of the Syrian crisis, some 200,000 more Lebanese have fallen into poverty, on top of the former 1 million people. It is estimated that between 250,000 and 300,000 Lebanese citizens, most of whom are unskilled youth, have become unemployed.
A 2017 report by the UN Refugee Agency revealed that about 70 per cent of Syrian refugees live below the poverty line. According to previous studies in 2016, more than 1.5 million Lebanese live on $4 a day or $120 a month. These studies also indicate that more than 360,000 Lebanese people – 8 per cent – live in extreme poverty or on less than $2.50 a day. The poverty rate increased significantly between 2011 and 2016 to 61 per cent. According to most studies, households spend 35 per cent of their income on food and water and 30 per cent on transportation and communications. The rest is spent on housing, health, electricity, water and other expenses.
Poverty is mainly found in the country's marginalized regions, such as the Bekaa Valley on the Syrian border where the poverty rate stands at 38 per cent, followed by the north at 36 per cent, the south at 32 per cent, Nabatieh at 25 per cent and Mount Lebanon at 22 per cent. The capital Beirut has the lowest poverty rate at 16 per cent.
Credit Suisse announced that the combined net wealth of the Lebanese people was $98.7 billion at the end of June 2017, a 2.6 per cent increase from $96.2 billion at the end of June 2016. Only 3 per cent of the population have net wealth of more than $100,000, 30 per cent have between $10,000 and $100,000 and 67 per cent have less than $10,000.
As a result of the difficult economic conditions and the high poverty rate, the Ministry of Social Affairs launched the National Program to Support the Poorest Families in 2011, with a grant from the World Bank, the Canadian government and the Italian government. The program aims to provide social assistance to the poorest families based on transparent criteria that determine the level of poverty and the extent to which they are entitled to benefit from the assistance within the general resources available for this purpose, according to the Ministry of Social Affairs website.

International Market Position
Regarding competitiveness, Lebanon was ranked 105th in the Global Competitiveness Index of 2017-2018. Lebanon performs better than its peers when it comes to business development, technological readiness and innovation, but it is still burdened with a poor macroeconomic environment and inefficient institutions and labour markets. The situation in neighbouring Syria and the influx of large numbers of refugees have led to an increase in the depletion of economic resources and put the development of national health and education systems under pressure, especially as a result of the rise in contagious diseases. The use of information and communications technology has been improved by increased international internet bandwidth and mobile broadband subscriptions. Meanwhile, deflation has helped to improve the country's macroeconomic context.
| | | | |
| --- | --- | --- | --- |
| Indicator | Rank (out of 138) 2016–2017 | Rank (out of 137) 2017–2018 | Change in rank ± |
| Institutions | 119 | 124 | -5 |
| Infrastructure | 117 | 113 | 4 |
| Macroeconomic environment | 136 | 133 | 3 |
| Health and primary education | 52 | 72 | -20 |
| Higher education and training | 66 | 74 | -8 |
| Goods market efficiency | 55 | 61 | -6 |
| Labor market efficiency | 104 | 109 | -5 |
| Financial market development | 69 | 76 | -7 |
| Technological readiness | 72 | 64 | 8 |
| Market size | 76 | 75 | 1 |
| Business sophistication | 50 | 52 | -2 |
| Innovation | 58 | 58 | 0 |
| Global Competitiveness Index | 101 | 105 | -4 |
Source: Global Competitiveness Index 2016/2017 and 2017/2018
Infrastructure
Historically, there has been a disparity between the accessibility of Lebanon's – mainly urbanized – coastal regions and its mountains, which are only partly accessible. Paradoxically, the lower mountains are the least accessible, as they are extremely steep, whereas the higher mountains are the location of winter and/or summer holiday resorts.
Until 1975, Lebanon was a modern state with a good infrastructure – one of the best in the region. As a result, the country was extremely competitive as a (financial) services provider. However, the Civil War (1975-1990) brought this to an end. While buildings, roads, and communication centres were being destroyed in Beirut and other cities, other countries – such as the Gulf States – were developing their infrastructure.
From 1990, Lebanon – and Beirut in particular – developed a feverish building activity: roads, apartment blocks, and business offices were constructed at a great pace. Unfortunately, however, these buildings come under attack every time violence resurges. In 2006, for instance, large parts of the Beirut area were bombed by Israel during the 33-Day War. According to the Ministry of Social Affairs, quoted by the BBC, 5,000 private homes were damaged, 62 bridges, 72 overpasses, 22 fuel stations, 3 dams, 600 kilometres of roads, the lighthouse, the ports of Beirut, Tripoli, and Jounieh, Beirut International Airport, as well as Qaleiat domestic and Rayak military airports, over 150 businesses, power plants, a sewage plant, a mobile phone antenna, and Hezbollah's al-Manar TV station. In 2008, according to what seems to be the latest update of the special website rebuildlebanon.gov.lb, 97 percent of the infrastructure had been repaired, at a total cost of USD 345.4 million.
According to the Investment Development Authority of Lebanon, Lebanon has 7,200 kilometres of paved roads. 97 percent of all roads are paved. Beirut is largely served by private taxis. The shared taxi concerns are grouped into associations with routes covering specific areas. Local rail services have been resumed and a new city transport authority, the TCB, was established in 1993. Municipal bus services were suspended in 1975 but bids were invited in early 1994 for the supply of 140 city buses. Private companies run bus services connecting all major Lebanese cities and towns with one another. Extensive damage to the road network occurred during Israel's aerial bombardment of 2006 and much of the 2007 and 2008 budgets were devoted to repairing this.'
On the international Logistics Performance Index (LPI), measuring infrastructures, border procedures, services – but also factors such as bureaucracy and corruption, 96 out of 155 in 2012 (with infrastructure ranking 102), down from 33 in 2010 (infrastructure ranking 41). While Lebanon was one of the improvers in the upper middle income group in 2010, it has lost this position as of 2012. (See also Connecting to Compete. Trade Logistics in the Global Economy, World Bank, 2012).
Water and electricity
Both water and electricity could be abundant, as a result of the many mountain rivers and sources. Yet, lack of power capacity of the main energy supplier Electricité du Liban (EdL) has led to daily power cuts all over the country on a permanent basis. Power cuts ranging from 3 to 23 hours a day affect homes and businesses. A supply of less than 1,500 mW does not cover the demand of more than 2,400 mW, according to Middle East Economic Survey (MEES). As a consequence, both households and businesses rely heavily on private generators. Electricity from the public network is permanently available in only 14.3 percent of residences, 73.7 percent have to cope with daily power cuts. Subsidies to EdL, which is a public enterprise, cost the government USD 1 to 1.5 billion a year, widening the fiscal deficit.
The energy sector is one the fields in which consecutive Lebanese governments have failed to implement reforms, prolonging the critical energy crisis (see MEES). As a World Bank report, Lebanon Social Impact Analysis (2009) notes: 'One of the most striking aspects in the electricity sector is the heavy dependence on the informal, private generation sector, which nonetheless operates outside any state supervision or guiding framework. Bearing in mind the potential drawbacks of introducing regulation, the fact that such a large and monopolistic energy sector player operates in the grey economy requires attention.' The report also states: 'Both the electricity and water sectors suffer from inadequate supply.' During the winter, water is permanently available in 45.5 percent of homes, a percentage that drops to 21.2 during the summer.
In a bid to resolve the power crisis (at least on a short term), the Lebanese government in July 2012 signed a three-year agreement with a Turkish firm to lease two electricity-generating barges with a combined capacity of 270 mW. In February 2013, the government signed an agreement with the Kuwait Fund for Arab Economic Development for a USD 85 million to be used for upgrading the two power plants at Zouq, north of Beirut and Jiyyeh, south of the capital. According to Minister of Energy and Water Jibran Basil, Lebanon has stopped importing 200-300 mW of power from Syria and Egypt due to the political crises there (see MEES).
Internet and telephone networks
Despite the limitations due to the erratic electricity supply, Internet has developed rapidly and the telephone network even more so. According to Internet World Stats, Lebanon had 2,152,950 Internet users and an Internet penetration of 52 percent in June 2012, compared to 600,000 users or 13.3 percent in 2005. Yet, despite growth, Lebanon has one of the slowest Internet connections in the world, slower than most Arab countries. It ranked 153rd out of 184 countries on Net Index (2013). The International Telecommunication Union (ITU) estimates that in 2011 there were around 3,350,000 mobile phone subscriptions in Lebanon, or 79 subscriptions per 100 inhabitants. In 2005, there were only 25 subscriptions per 100 inhabitants.

Trade and Banking Sector
The service sector as a whole accounts for 83 percent of exports. Service exports have grown at an exceptional annual rate of 42 percent in Lebanon.
Trade is by far the most important sector of the country, accounting for a third of the GDP, more than a quarter of the workforce and more than half of all the companies. Trade is located in and around the main cities, firstly Beirut. In the 1990s, international highways that link Lebanon to Syria have witnessed the emergence of various shopping malls and trade centres, initially catering mainly for Syrians whose own country was at that time less open to imported consumption goods. This has changed, however, as a consequence both of a deterioration in Lebanon's relation with Syria and as a result of economic changes in Syria. In the past years Lebanon has seen the arrival of French or British department stores and grocery chains.
In recent years, the trade and service sector has been affected by the Arab Spring and the local political situation. These developments have curtailed consumption and investment spending. Yet trade in Lebanon's main ports increased in 2012, partly as a result of the diversion of trade activity from Syrian routes. According to the latest statistics of Beirut Port, the port handled 2,125 ships in 2012, compared to 2,285 ships in 2010. In the first quarter of 2013, 522 ships passed the port, a slight increase compared to the same period in 2012. The volume in trade (TEU, Twenty feet Equivalent Unit) increased from 599,433 in 2010 to 634,969 in 2012. Activity within Beirut's Rafic Hariri International Airport was boosted by the arrivals of Lebanese expatriates and Syrian refugees. It recorded a 5.7 percent increase in the number of passengers in 2012 (5,913,305 compared to 5,596,274 in 2011, see Bank Audi report).
Banking sector
Banking Sector Penetration is much higher in Lebanon than in other MENA countries, or emerging countries for that matter (eighteen branches for 100,000 people, compared to less than fourteen in Bahrain and ten – the emerging countries average – or less in all other MENA countries). The total number of banks is 62. Banks in MENA countries face only limited competition, except in Lebanon, which has by far the highest percentage of foreign-owned banks.
The banks in Lebanon fared extremely well during the past twenty years, due to the rebuilding programmes after the Civil War (and later the 2006 war with Israel). These programmes were mainly financed by large loans against extremely high interest rates.
Financial indicators point to on-going strength in the banking sector. Commercial bank deposits are growing at more than 20 percent year-on-year and deposit dollarization has dropped, assisted by steady confidence and attractive domestic interest rates. In part thanks to prudent banking sector supervision, banks have virtually remained unaffected by the global financial crisis and have remained profitable and well-capitalized.
Despite stagnating foreign direct investment, strong non-resident deposit flows should allow the Central Bank (Banque du Liban) to continue accumulating international reserves at a comfortable pace, even in the absence of government market financing from abroad. Despite the economic and political effects of the war in Syria, Lebanese banks have managed to maintain high deposits, which registered an 8 percent yearly increase to reach USD 125 billion at the end of December 2012. Lebanese banks' liquidity status, which Bank Audi describes as 'more than favourable', allowed banks to continue extending funding to the economy at large.

Tourism
Lebanon boasts a variety of activities and historical or natural sites to visit – from sea resorts to six skiing resorts, from rural heritage to cycling, hiking, and trekking (see also Regional development). Lebanon enjoys a rich cultural legacy inherited from past civilizations, with five UNESCO World Heritage Sites. However, most of its internationally renowned historic sites are situated in densely populated urban areas which are typically exposed to the pressures of modern development and post-Civil War reconstruction. The development pressure is compounded by the fact that local governments lack the resources and mechanisms to preserve and manage these sites. As a result, the historic and archaeological sites are suffering from physical and environmental degradation, with local municipalities and residents reaping little economic benefits that come with a thriving tourism industry.
In 2009, the Lebanese Parliament ratified a USD 31.5 million World Bank loan to the Government of Lebanon to create the conditions for increased local economic development and enhanced quality of life in the historic centres of five main secondary cities, and to improve the conservation and management of Lebanon's architectural cultural heritage. The proposed Cultural Heritage and Urban Development project (CHUD) concerns Baalbek, Byblos, Sidon, Tripoli, and Tyre, where signs of damage, decay, poverty and economic stagnation due to the Civil War are still visible.
Already before the Civil War, Lebanon's beaches and mountain resorts were very popular among travellers from abroad, mainly from other Arab countries. When the Civil War was over (1990), tourists started to return and their number rose steeply until the 2006 bombings by Israel and the political unrest at that time. Although tourism witnessed a revival after 2008, this was brought to an end due to the escalating conflict in Syria from 2011 onwards.
In 2012 the Lebanese Ministry of Tourism registered 1,365,845 visitors to the country, a decrease of 37 percent compared to the top year of 2010 (2,167,989). Arab visitors (Jordanians, Kuwaitis, Iraqis, Saudis) ranked first with 458,069 or 33.5 percent (normally 40 percent of visitors). Lebanon received 444,824 visitors from Europe (32.5 percent). Visitors from the Americas ranked third with 221,174 persons (16 percent).
The direct contribution of tourism to Lebanon's GDP was USD 4 billion or 9.3 percent of GDP in 2012, according to the World Travel & Tourism Council (WTTC). Tourism generated 120,000 jobs directly in 2012; the council expects it to fall by 2.1 percent in 2013. The total (indirect) contribution of the sector to employment was 322,500 jobs in 2012.
Tourism is developing in rural areas as well as in the cities (but here again, Beirut is the prime destination). It is visible in the growth of the hotel sector, which is increasing annually with 5.5 percent, and in some newly developed rural mountain areas as well as in the traditional resorts. There is an important number of foreign investments in this sector. The south of Lebanon, which used to be one of the poorest parts of the countries and suffered a lot from the clashes – and wars – between Israel and Hezbollah, has witnessed spectacular improvements in its development. This is partly due to emigration, as many expatriates from this region who did well abroad, have now built houses in the villages where they originally came from. Another reason is that Amal leader Nabih Berri, who has been Parliament's Speaker for almost two decades, has time and time again used his influence to attract investments in his region.

| | |
| --- | --- |
| Indicators | 2017 |
| Total public revenues (billion US$) | 11.62 |
| Total public expenditure (billion US$) | 15.38 |
| Budget deficit (billion US$) | 3.76 |
| Total exports | 3.524 |
| Total imports | 18.340 |
| Trade Balance Deficit | 14.816 |
| Public debt to GDP (%) | 146.8 |
| Fiscal year | تقويم ميلادي |
| Inflation (%) | 4.5 |
| Reserves of foreign exchange and gold (billion US$) | 55.4 |
| Exchange rates (US$ per LL) | 0.0007 |
| Unemployment rate (%) | 9.7 |
Source: CIA World Factbook.
Further Reading
Below are the publications by acclaimed journalists and academics concerning the economy of Lebanon section of this country file:
Latest Articles
Below are the latest articles by acclaimed journalists and academics concerning the topic 'Economy' and 'Lebanon'. These articles are posted in this country file or elsewhere on our website: